• kim hedine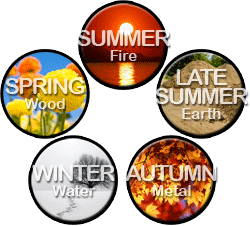 The FIFTH SEASON is the transition into the fall.  We still are blessed with warm days but the mornings and evenings are cooler and our daylight is slipping away. Not summer and not fall a time of in-between a time of transition. If you think about it, this season really does have its own distinct feel.  You may recognize this season by its other name, INDIAN SUMMER.   It offers a distinct shift from the Yang, fire of spring and the busyness of summer to the Yin of late summer, a more reflective and slowing down of your inner body. You...
---
• Dennis Richardson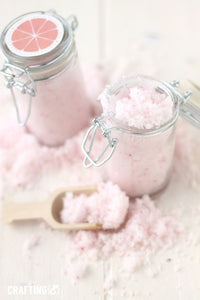 Here at Midnight Oil Soap Company we have a lovely SUGAR SCRUBS.  But for all you DYI-ers here is a recipe. Use these scrubs to revitalize your senses, increase circulation, and remove dead skin revealing radiate and silky smooth skin!  Midnight Oil Soap offers a Grapefruit Rose online!  SUGAR SCRUBS Right now the wild roses are blooming but you can use any rose petals. (Just make sure that the roses are not sprayed). Roses are moisturizing and anti-inflammatory, they are used commonly in beauty products. Roses are high in anti-oxidants and Vitamin C which is important for collagen formation. Grapefruit...
---
• kim hedine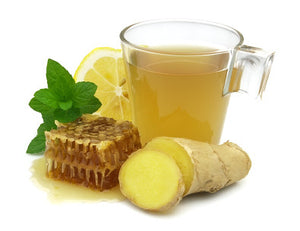 GINGER LEMON HONEY TEA                            Cold & Flu Relief                                   Part 1 Natural cures that you can find in the Grocery store! Do not go to the pharmacy to help your cold/flu instead GO TO the produce department.  YES, this is so easy, not as expensive and much better for you!!!! Purchase a  bunch of fresh ginger, some organic lemons and local honey and now you are ready.to start making medicine. How easy is that? Ingredients: Fresh ginger root Organic lemons Local honey INSTRUCTIONS: Bring 3 or 4 cups of water to a boil, add a handful of chopped/grated...
---
• kim hedine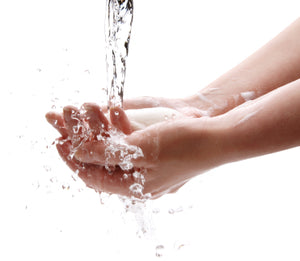 Welcome to the cold and flu season.  Over the years we have had the Swine flu virus (S-OIV), Avian Flu -( H5N1), Zika Virus just to name a few.  The Corvid-19 is the latest in the viruses to be announced.  My personal opinion is Do Not Panic, just wash your hands and eats foods that support your immune system. (See below for a link on supporting immune system and acupunctur)e. Here at Midnight Oil Soap we have a wonderful Anti-Viral Soap that is perfect for washing hands during the cold and flu season EXFOLIATOR ANTI-VIRAL SOAP Full of essential oils,...
---
• kim hedine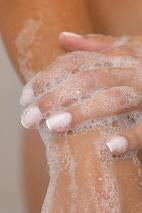 As the science of chemistry evolved, chemists began to understand , and explain, how soap cleans.  Soap is made up of molecules with two distinct  arms - a water bonding hydrophilic arm and a water rejecting hydrophobic arm.  The hydrophilci arm bonds itself onto water molecule while the hydrophobic arm rejects the water and attaches itself onto dirt molecules. So when you wash your hands and body, the water sweeps away the dirt molecules that has bonded with the hydrophobic arms of the soap. That is why just washing with water does not clean the dirt.  Just add some Midnight...