• kim hedine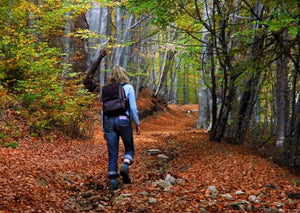 In the 1980 a term Shinrin-yoku was developed in Japan, this term means "taking in the forest atmosphere" or "forest bathing."  This became the primary preventative healthcare in Japan.  Studies have shown that the human body relaxes, calms and becomes robust after spending time under a canopy of trees. Intuitively we all know the magic of nature on our bodies, it is a knowing and something hard to put into words.  But now science has caught up with studies that shows the benefits of being in nature. Our bodies respond to trees and nature because we were forest dwellers a lot...
---
• kim hedine
LEMONADE MINT HONEY POPSICLE Cleaning out a kitchen drawer, I found the Popsicle molds I used when my kids were little.  I was about to put them into the Goodwill Pile, when I thought "who does not love cold Popsicle on a hot summer day"?  With a huge patch of mint and a craving for lemonade, I combined them into a delicious treat.  HONEY: buy local, anything grown in your area supports your immune system. For centuries people have used honey for its healing properties. MINT: is best known for its soothing the digestive tract.  But it also helps stimulate...
---
• kim hedine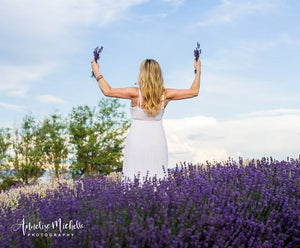 "The enlightened person who has not processed their emotional trauma is one of the most dangerous people on earth, because they can't see the toxicity of their behavioral choices and yet is totally free in that behavior." Continuing the journey of using the ying and yang of the moon cycles. TheShiva Lingam stone in your box will help you balance your yin/yang inner self.  Bath with it often and hold it in all your morning meditations.   I find it to be most helpful stone! This short article we will discuss the First Quarter Moon and the Gibbous. The First Quarter...
---
• kim hedine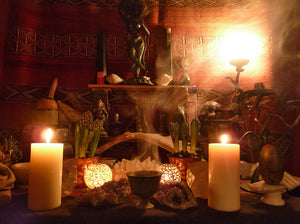 Whether you are consciously aware of it or not, everyone craves a sense of the sacred in their lives. We all crave sacred alone time, and having an altar in your home is a way to connect to the sacred and your spirituality on a daily basis. A daily place of peace. WHY A PERSONAL ALTAR?:             "That which is placed on the altar is altered." ~Marianne Williamson Altars have been used for millennia for sacred rituals, for religious ceremonies. Many people when they hear the word "altar" they think sacrificing to the gods, pagan ritual, cult....  I have had...
---
• kim hedine
  Hello Goddesses~ Thank you for purchasing our GODDESS SPA BOX! Selenite is one of my favorite stones to have in my healing tool box. A stone representing cleansing, purity, metal clarity and emotional renewal. Not only does this stone dispel negative energy that collects on our energetic bodies, it also clears other stones of negative residue.  A great way to use this stone is to clear your jewellery, set your piece on the stone for 24 hours.  The coolest thing about this selenite is you never have to energetically clear it, like with other stones because it is self...