• Haley Hedine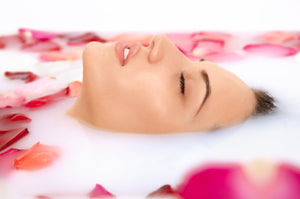 Spring cleaning is not only for our external environment but also great time to clean out our bodies as well.   Here are some great ways to detox your skin and pull toxins out of your body, and increase lymphatic function.   1. LYMPHATIC SKIN DRY BRUSHING Did you know our skin breaths?  When skin is clogged with dead cells, it is operating far below its capacity to remove toxins and waste that is excreted through perspiration.  Purchase your DRY BRUSH here! Dry brushing helps stimulate your lymphatic system, increasing your circulation, exfoliates your skin and offers both invigoration...
---
• kim hedine
                                       PUMPKIN SPA BAR Autumn can play some nasty tricks on your skin with its winds and chilly weather. But you can give your skin a treat by using the perfect ingredient of the season, pumpkin, to reveal glowing new skin underneath. Pumpkin Spa Bar contains a lot of amazing properties that benefit the skin in many different ways. So how does pumpkin help skin? • Pumpkin is packed with fruit enzymes and alpha hydroxy acids (AHAs), which increase cell turnover, to brighten and smooth the skin. • Pumpkin contains antioxidant Vitamin A and Vitamin C to help soften and...
---
• kim hedine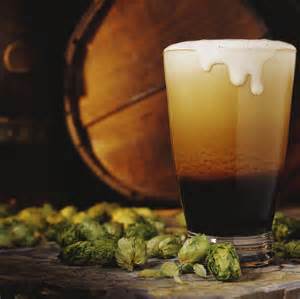 ADDING BEER TO SOAP Here at Midnight Oil we have been inspired by ancient wisdom and have added Locally brewed BEER to some of our soaps.  Read why..............                                           Beer has been used topically for centuries. It's thought that the women of ancient Egypt and Rome used beer regularly as part of their beauty routine to help keep the skin smooth and diminish discoloration.  Inspired by this ancient wisdom, Midnight Oil has developed a line of beer soaps. CHECK OUT OUR BEER SOAP The active beer yeast is considered an extremely healing ingredient and contains B vitamins and saccharides, which...
---
• kim hedine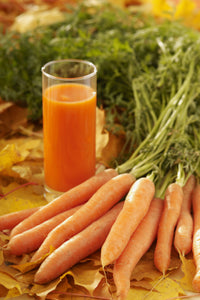 CARROT COMPLEXION BAR         REJUVENATION FACE CREAM                          Once August hits my skin is ready for some loving attention.  So I always reach for my CARROT COMPLEXION BAR and then moisten my skin with REJUVENATION FACE CREAM!!!!!! A few years ago my garden was over ran with carrots so I decided to make a CARROT COMPLEXION BAR. I am always looking for natural indigence that will make my products extraordinary and what could beat fresh juiced carrots?  CARROTS & VITAMIN C  Carrots are full of Vitamin C. A powerful concoction of antioxidants and vitamin C!  Carrot...
---
• kim hedine
Chickweed is one of the first weedy herbs to grow in the early spring.   It is packed with minerals and was our ancestors first foods after a long winter.  Chickweed helps support and strengthen your immune system and adds much needed minerals to your body!  Especially after a long winter.  Fact: Chickweed contains more minerals then any vegetable grown in your garden!  So it is worth trying a few recipes. PESTO: 1 1/2 cup virgin olive oil 2 cups Chickweed 1 1/2 cup walnuts 3 cloves garlic 1 cup cheese I used Swiss Emmentaler but you can use Parmesan Sea...