• kim hedine
SKIN CARE WITH PUMPKINS~FALL IS HERE! Every fall I am delighted by the bright orange under green leaves as the pumpkins ripen and get ready to be harvested.  It makes my heart so happy to see them.  With the plethora of pumpkins on hand, we make many yummy thing! Including a delicious PUMPKIN SOAP! Fall is all about Pumpkin, Pumpkin, Pumpkin everything~ Midnight Oil has created a PUMPKIN SOAP for your bathing experience. Now you can take a bath in pumpkin, then drink your pumpkin latte' as you light your pumpkin candle (check out our soy candles) and apply Midnight...
---
• kim hedine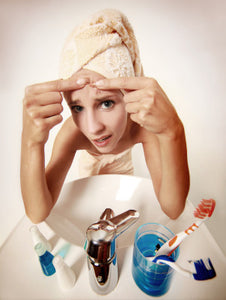 NATURAL ACNE CURES Midnight Oil can help defeat those nasty little zits!  Who has not had the "North Star" on their nose on a day you have a date or interview???  Below will be some tips on how to have clear up your skin and have bright beautiful, healthy complexion. First I want to say, YOU ARE BEAUTIFUL, no zit can change that.  Society puts a lot of pressure on humans to have the perfect, skin, body, hair, face.....but it is our unique differences that makes us so juicy and delicious!  Diet plays a role in your healthy skin as...
---
• kim hedine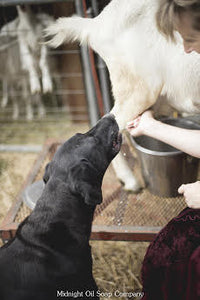 As fall turns into winter, and the nights get colder, my bed feels so good. I awaken at 5:00 am with a five pound dog standing on my chest with her nose on mine. With a giggle I lay in bed listening to the deep steady breath of the man next to me and the quietness of the house. A rooster's crow breaks the silence. My mind runs through the day and what needs to be done. Grabbing a sweatshirt and slippers, I step into...
---
• kim hedine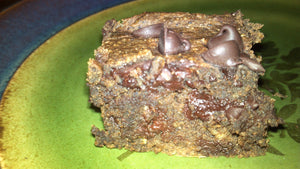 A few years ago, I found a recipe for black bean brownies.  Sounds pretty gross, right?  They were awful!  Chunks of beans and not enough sugar...a real mess.  Even some of my nicest, most brownie-loving friends tried them and were disgusted.  Today I decided to try again.  I found a recipe online and tweaked it to include kale since my garden is full of it and kale is packed with nutrition, and an egg because I am not vegan and in my opinion, you just can't have brownies without eggs.     I just put all of these things into...
---
• kim hedine
It is fall and time to indulge in everything pumpkin!       Pumpkin contains enzymes and antioxidants that mimic alpha-hydroxy acids, naturally exfoliating your skin, reducing wrinkles, and giving you a glowing complexion.  This fruit (yes! pumpkin is a fruit!) is packed with vitamins that protect skin from free radical damage, wrinkles and even skin cancer.Plus the many minerals found in pumpkin can help maintain collagen, fight acne, and promote skin renewal.  Egg whites are high in collagen and vitamin A, firming skin and reducing signs of premature aging.Honey is a powerful moisturizer containing vitamins B & C, minerals,...