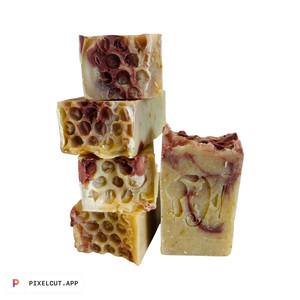 Midnight Oil Soap & Apothecary
RAVENS SECRET ~Goat Milk Soap
Regular price
$ 8.00
$ 0.00
RAVEN SECRET

-Goat Milk Soap

Using the powerful energy of a New Moon energy, this soap has captured the heart's secret desires.
By using this soap you will understand how to manifest dreams, passions and desires that have long laid dormant.  This soap will give you courage to face those things that hold you back.  The magick of this soap is the power it gives you to "Know Thyself" for this is the key to happiness. Scented with a berry, musk and red clover tea
5oz Bar



 Every bar of Midnight Oil Soap is made with Goat Milk!   These bars are handcrafted in small batches, so there may be a slight variation in size and color. Goats milk soap is great for all skin types and you will LOVE they way your skin feels when you use Midnight Oil Soaps!
Ingredients: Saponified Olive Oil, Organic Coconut Oil, Shea Butter, Palm Kernel oil (sustainably grown), Goat Milk, Fragrance (Phthalate Free), Mica, Skin Safe Colorants, new moon energy, herbs

---
More from this collection